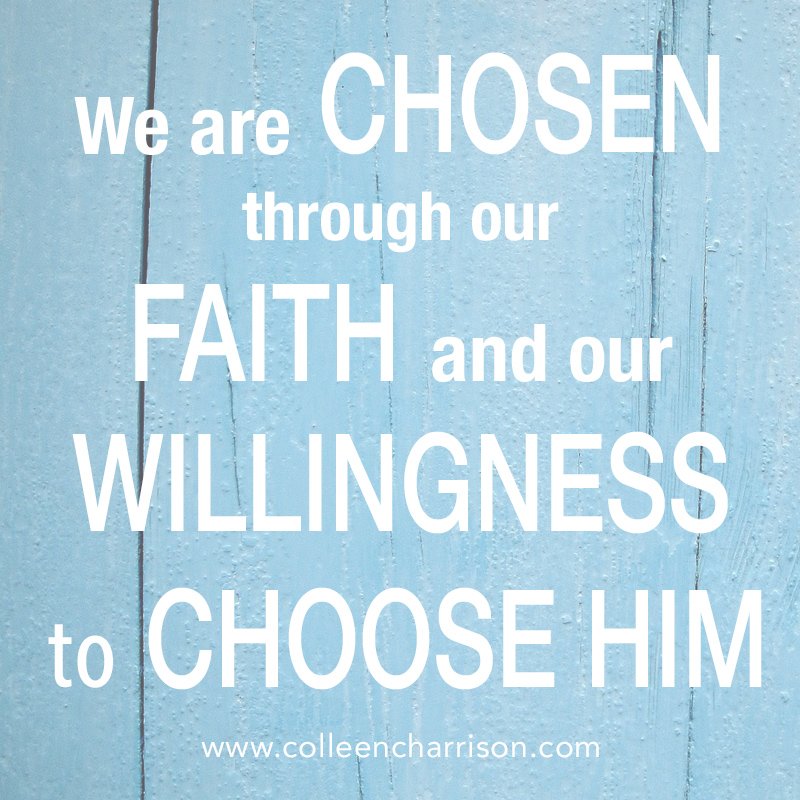 But behold, I, Nephi, will show unto you that the tender mercies of the Lord are over all those whom he hath chosen, because of their faith, to make them mighty even unto the power of deliverance. (1 Nephi 1:20)
Harboring guilt and shame under a facade of outward church activity twisted my interpretation of this verse for many years. Before recovery, I read the words: "all those whom he hath chosen," and thought Nephi meant God had pre-chosen a select group of individuals, before this world began—and I was certain, due to my sin-ridden life, that I wasn't one of them.
As the principles of the steps began to restore me to sanity, my ability to hear and believe the truth increased. I realized that God desires to have all of His children become "chosen." Just as Tradition Three of Alcoholics Anonymous opens the door to anyone who has a desire to recover, the Lord also allows anyone to join His circle of chosen ones. All that is required is a true desire to do so.
It began to dawn on me that God does not play favorites. He longs to shed forth His companionship through the Holy Spirit. He will do so just as abundantly as we allow Him to.
In other words, all you or I need do to become "chosen" by God is to be "willing to go to any length" (Alcoholics Anonymous, p. 58) to trust and believe and have faith in His goodness. When we desire what He is more than we desire anything else—desire it more than what He has or what He can do for us—then we become "chosen."
Not because He chooses us, but because through our faith and our willingness, we have chosen Him.
Prayerful thought: Lord, help me to remember that thou art no respecter of persons, but only a respecter of my faith in Thee.